Custom filters can be set and save from the UI. In the AndroidMonitor tab, click on the right dropdown (must contains Show only selected application or No filters) and select Edit filter configuration.
Enter the filter you want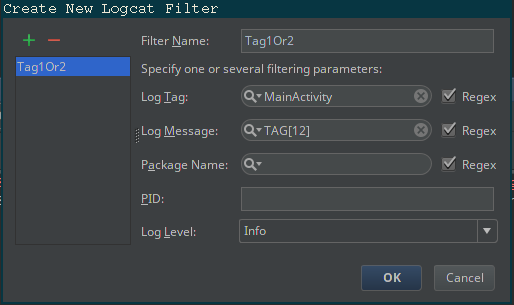 And use it (you can selected it from the same dropdown)
Important If you add an input in the filter bar, android studio will consider both your filter and your input.
With both input and filter there is no output

Without filter, there is some outputs

Found a mistake? Have a question or improvement idea?
Let me know
.
---