ctrl + alt + shift + / (cmd + alt + shift + / on MacOS) should show you the following dialog:

Clicking on Registry you will get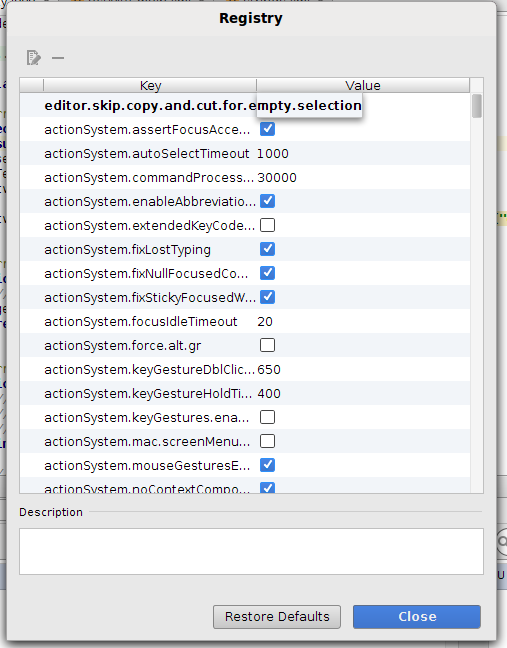 The key you want to enable/disable is
editor.skip.copy.and.cut.for.empty.selection
Tested on Linux Ubuntu and MacOS.
Found a mistake? Have a question or improvement idea?
Let me know
.
---