Open Android Studio
Open Your Project
Click on Gradle (From Right Side Panel, you will see Gradle Bar)
Click on Refresh (Click on Refresh from Gradle Bar, you will see List Gradle scripts of your Project)
Click on Your Project (Your Project Name form List (root))
Click on Tasks
Click on android
Double Click on signingReport (You will get SHA1 and MD5 in Run Bar)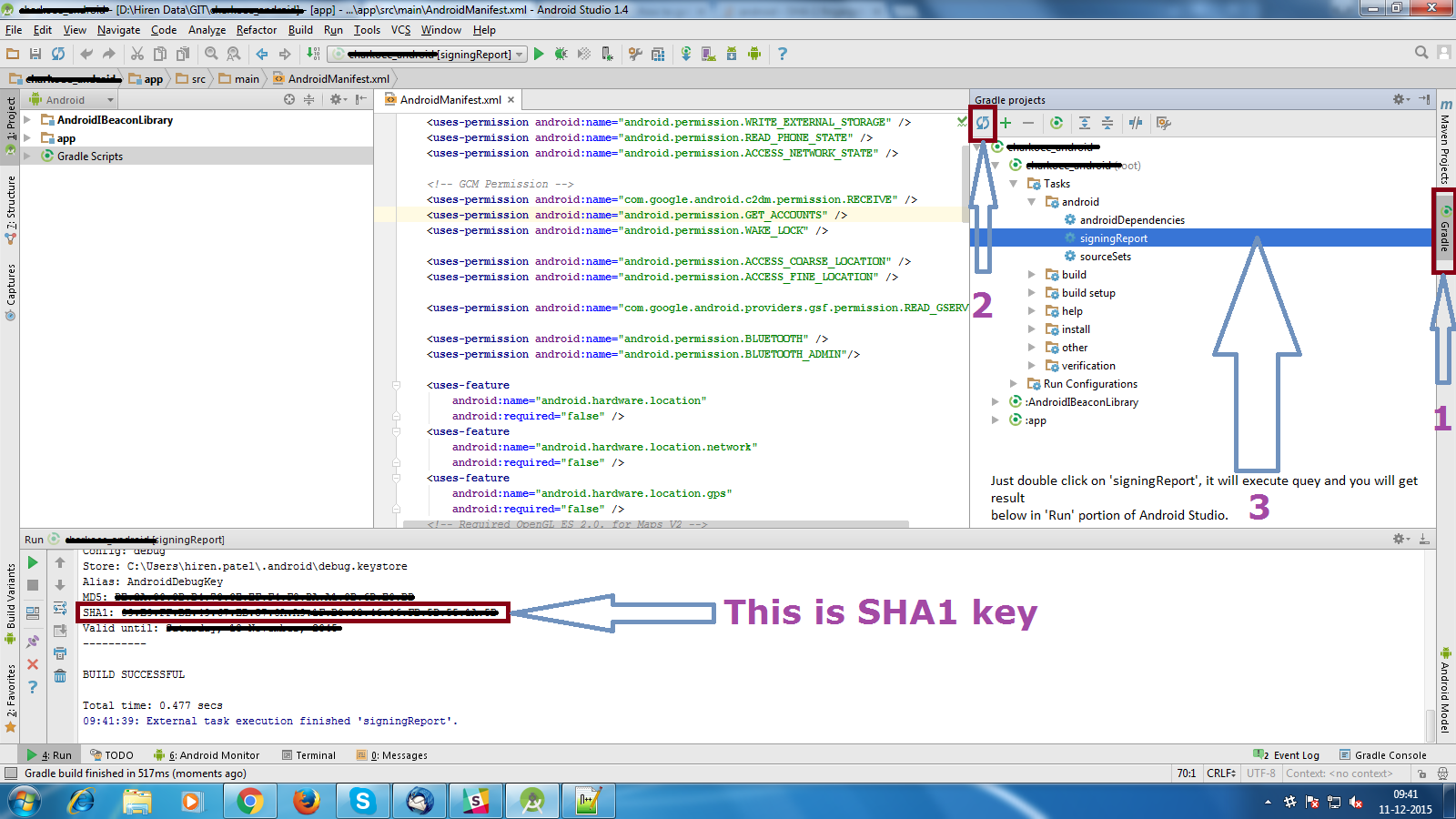 Found a mistake? Have a question or improvement idea?
Let me know
.
---