You can import an SVG file as a VectorDrawable in Android Studio, follow these steps :
"Right-click" on the res folder and select new > Vector Asset.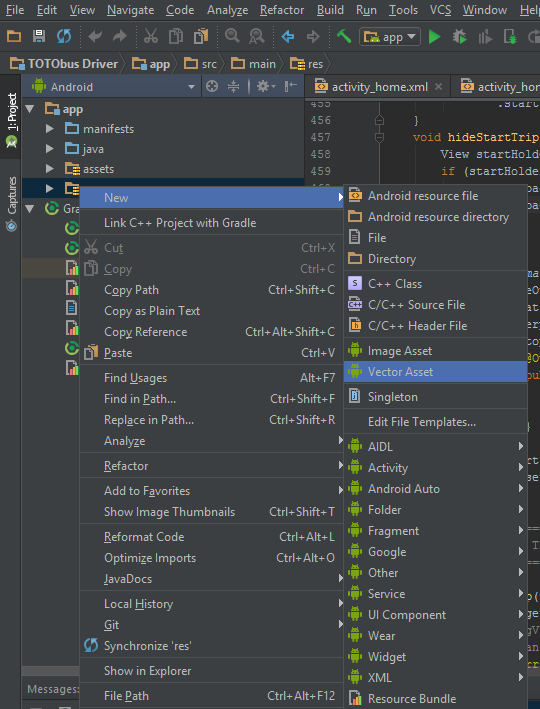 Select the Local File option and browse to your .svg file. Change the options to your liking and hit next. Done.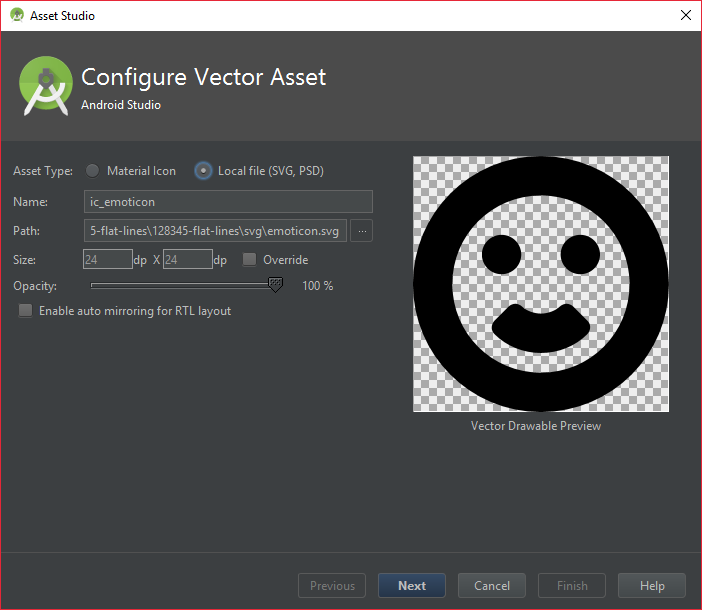 Found a mistake? Have a question or improvement idea?
Let me know
.
---